New Patient Info
And thank you for choosing us as your dentist. We look forward to meeting you! Please take a few minutes to review our office policies.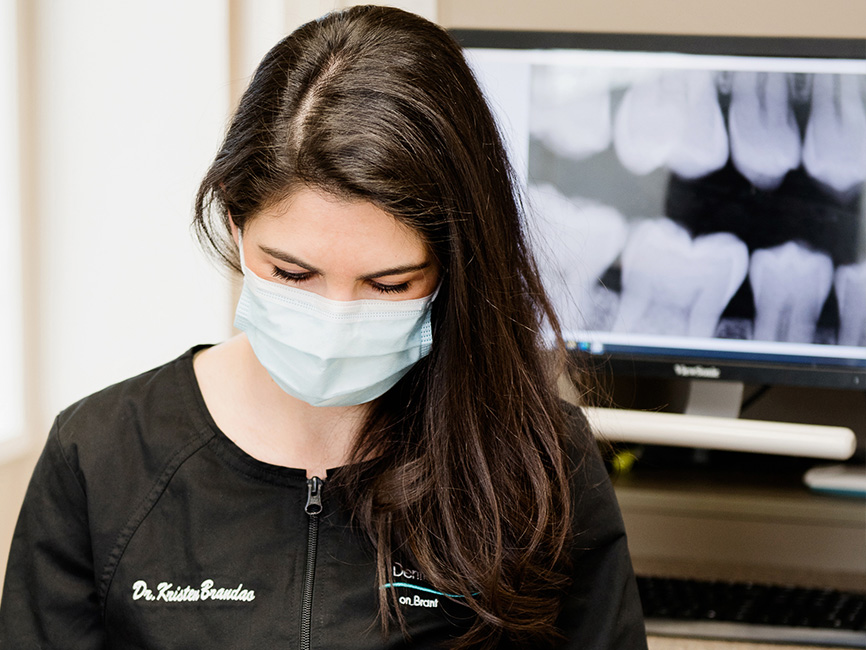 Your first appointment
At your first appointment, our team will greet you and help you complete an electronic medical history so we have all your important information. Once we're finished, one of the dental assistants will bring you to the operatory, where you'll meet your dentist!
We begin each new patient appointment with a Comprehensive Oral Evaluation. Your dentist will review your medical history and complete a full examination of your teeth, neck, jaw, and surrounding areas. We may also take X-rays of your teeth and jaws.
After the examination, we'll discuss your dental health and any issues we have identified, and answer any questions you may have. Then we'll discuss your treatment plan, including your options for treatment.
What to bring
For your first appointment, bring your medical information including your family doctor's name and information, a list of any medications you are currently taking, and your dental health insurance booklet and card.
Financial policy
Payment is due at the completion of services unless you've made other arrangements with us.
Insurance
We try to make your claims process as easy and stress free as possible. We submit claims electronically if your insurer permits it.
Please note that you're responsible for the full cost of your treatment, including any amounts not covered by your insurer. We have no control over what amount or services your insurer will cover.